Aesthetics by Mr Chris Dewsbury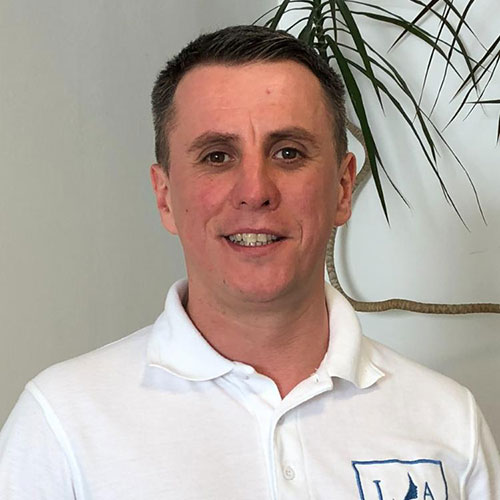 Welcome to our new and vibrant multi-disciplinary clinic situated in the heart of Leicester! We are situated on London Road, less than 50m from the Railway station.
At Head to Toe, we offer a vast range of professional treatments including Chiropody/Podiatry, Physiotherapy, Sports Therapy, Hypnotherapy and Acupuncture. This should cover a large range of ailments and pain. We also have our Holistic Section that has Reflexology, Reiki, Hot Stone/Rock therapy, Indian Head Massage, Swedish massage, Aromatherapy, Hopi Ear Candling Pregnancy Massage therapy and also WaxingLeicester Aesthetics offer a wide range of advanced non-surgical cosmetic treatments in a professional, friendly environment.
All of our treatments are administered by an Advanced Aesthetics Practitioner. Here at Leicester Aesthetics we endeavour to provide the latest advances in aesthetic medicine and patient care ensuring a safe and professional service of the highest quality.
Our Advanced Aesthetic Practitioners have attended both specialist and advanced training at 'The Harley Academy', London and 'Derma Medical', London. Both of these institutions are highly regarded amongst the best training groups in the UK.
We also provide and hold Masterclass days at our clinic in the city centre of Leicester.
Only registered healthcare professionals are able to undertake these courses and gain the appropriate certification and qualification; so you are in extremely safe hands.
Chris Dewsbury is the Managing Director of Leicester Aesthetics and also our Lead Advanced Aesthetics Practitioner. He is also part of an elite group of highly trained and skilled anaesthetic providers. Less than 200 of these highly trained individuals are working in the UK. Chris has a specialist interest in Aesthetic Medicine, Regional Anaesthesia, Pre-Hospital Care and Trauma Anaesthesia. 
HEAD TO TOE TREATMENTS

Our staff are fully registered and qualified to deal with your needs an we also accept all payment types (excluding American Express), for your treatments and product purchases for your convenience. Please note that we have a cancellation policy of 24 hours and it is important that you are aware that refunds cannot be given if you cancel within a 24 hour period.
At Head to Toe we welcome new clients everyday and we love to see you go home much more relaxed and comfortable.