Raj Singadia
Qualified Chiropodist / Podiatrist in Leicester
BSc(Hons) Podiatry, HCPC, MChS .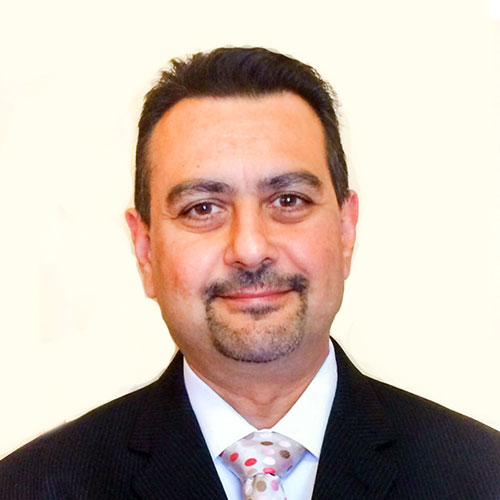 Background in Chiropody/Podiatry
I am a qualified Chiropodist/Podiatrist and registered with the Health Professions Council. I qualified over 20 years ago at Northampton University and have worked in both NHS and Private settings. Both of which require high standards of care. I currently work as a Chiropodist / Podiatrist in Leicester in the private sector which is challenging and busy and deal with a vast array of treatment modalities. As a Podiatrist I enjoy routine chiropody and podiatry treatments of corns, calluses, verrucae and ingrowing toenails including Nail Surgery. I also enjoy the more specialised areas of Biomechanics and Orthotic therapy. Sports injuries and gait analysis have always been of interest to me especially for rehabilitation of pain.
Advantages of having a Chiropodist for Chiropody / Podiatry treatments :
Initial assessment to help determine the treatments required.
Pain relief from corns/calluses/ingrowing toenails/verrucae.
Pain relief from foot pain using insoles and orthotics.
Returning back to your hobbies and sports activities such as walking,running and cycling.
Full Biomechanical Examinations and Gait Analysis, including FOOTscan evaluation to improve your foot posture such as 'fallen arches' and bunions. Which can have an impact on your ankles and knees.
Please feel free to ask for advice so that we can arrange your treatments accordingly eg Diabetic Assessments and annual check ups.
HEAD TO TOE TREATMENTS

Our staff are fully registered and qualified to deal with your needs an we also accept all payment types (excluding American Express), for your treatments and product purchases for your convenience. Please note that we have a cancellation policy of 24 hours and it is important that you are aware that refunds cannot be given if you cancel within a 24 hour period.
At Head to Toe we welcome new clients everyday and we love to see you go home much more relaxed and comfortable.