Physiotherapy
A Physiotherapist help people affected by injury, illness or disability through movement and exercise, manual therapy, education and advice, improving their quality of life.
There are many Physiotherapy and Sports Injury treatments as well as massage. Our Physiotherapists have expertise in assessing and treating musculoskeletal pain and disorders. The treatments used by our Physio's include joint and soft tissue mobilisation and manipulation, exercise advice and treatment programmes, taping and Biomechanical evaluation. Here are the most common types of physiotherapy.
Orthopaedic
Orthopaedic physical therapists diagnose, manage, and treat disorders and injuries of the musculoskeletal system including rehabilitation after orthopedic surgery. This speciality of physical therapy is most often found in the out-patient clinical setting. Orthopedic therapists are trained in the treatment of post-operative orthopedic procedures, fractures, acute sports injuries, arthritis, sprains, strains, back and neck pain, spinal conditions, and amputations.
Joint and spine mobilization/manipulation, therapeutic exercise, neuromuscular techniques, muscle reeducation, hot/cold packs, and electrical muscle stimulation are methods employed to expedite recovery . Those who have suffered injury or disease affecting the muscles, bones, ligaments, or tendons will benefit from assessment by a physical therapist specialized in orthopedics.
Paediatric
Paediatric physical therapy assists in early detection of health problems and uses a limited variety of modalities to provide physical therapy for disorders in the pediatric population. These therapists are specialized in the diagnosis, treatment, and management of infants, children, and adolescents with a variety of congenital, developmental, neuromuscular, skeletal, or acquired disorders/diseases. Treatments focus mainly on improving motor skills, balance and coordination, strength and endurance.
Sports
Physical therapists are closely involved in the care and wellbeing of athletes including recreational and professional participants. This area of practice encompasses athletic injury management under 5 main:
acute care – assessment and diagnosis of an initial injury;
treatment – application of specialist advice and techniques to encourage healing;
Rehabilitation .
Prevention – identification and address of deficiencies known to directly result in, or act as precursors to injury, such as movement assessment
Education – sharing of specialist knowledge to individual athletes, teams or clubs to assist in prevention or management of injury.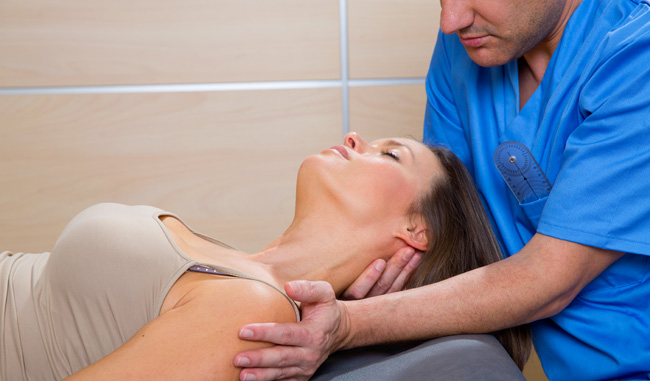 Conditions treated include – Back pain, Neck & Joint pain, Headaches, Sports and Running injuries, Postural evaluation, Repetitive Strain Injury and pre and post Surgical Rehabilitation
If you require Physiotherapy, we at HeadtoToe would love to hear from you. Get in touch with us and see how we could help.