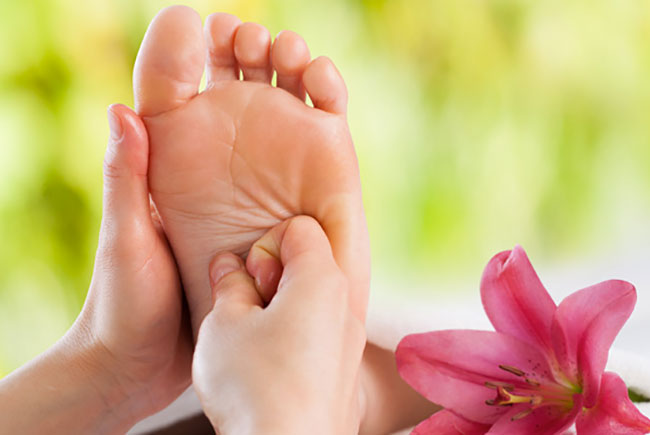 A therapeutic method of relieving pain by stimulating predefined pressure points on the feet and hands.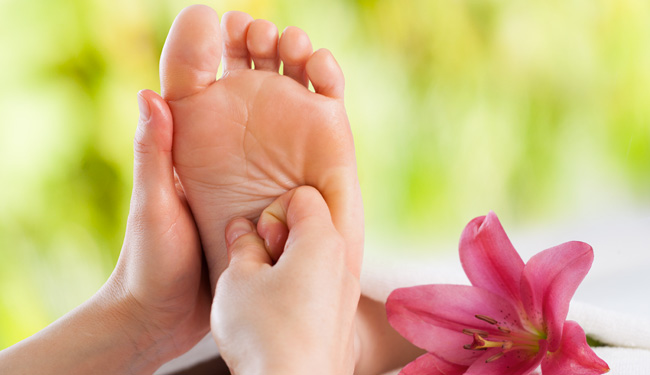 Reflexology is a manual therapy focusing on the feet. It's suitable for all ages, and may bring relief from a wide range of acute and chronic conditions, such as: hormonal imbalances, menopause, back pain, migraines, headaches, sleep disorders, digestive problems, circulatory problems, stress related disorders, anxiety, arthritis, multiple sclerosis. Therapist applies pressure to the points on the feet using a thumb. Feet massage and aromatic oils are used to enhance relaxation. Luxury reflexology treatment also uses foot mask and warm towel wrap to make your feet relax even more.
If you have an issue related to reflexology we at HeadtoToe would love to hear from you. Get in touch with us and see how we could help.
HEAD TO TOE TREATMENTS

Our staff are fully registered and qualified to deal with your needs an we also accept all payment types (excluding American Express), for your treatments and product purchases for your convenience. Please note that we have a cancellation policy of 24 hours and it is important that you are aware that refunds cannot be given if you cancel within a 24 hour period.
At Head to Toe we welcome new clients everyday and we love to see you go home much more relaxed and comfortable.