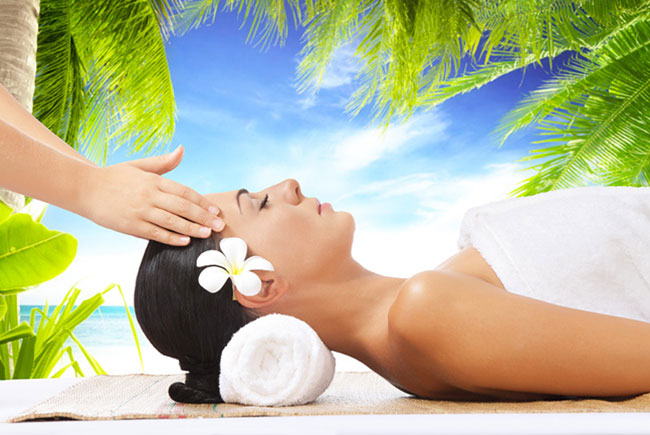 Indian Head massage consists of the head, neck and face being massaged with the purpose of controlling energy channels. The goal is to clear blocks in these energy channels that cause a build‐up of negative energy that are claimed to cause weaknesses. The belief is when the energy does not flow properly, negative energy builds up, causing common ailments, including stress, pain and nociception pains and aches, and baldness or hair loss.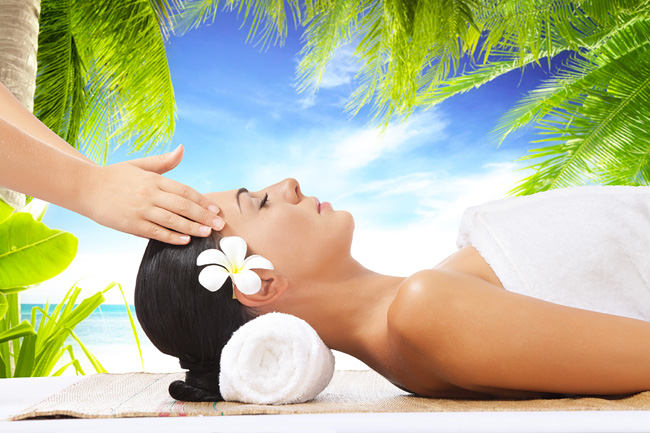 Indian Head Massage is a therapy focusing created in India thousands of years ago. It derived from the Ayurvedic tradition.
The technique involves massage and acupressure techniques manipulating the soft tissues on the upper back, shoulders, neck, scalp and face. The effect is not just physical: it works on an emotional level too, calming the mind, promoting relaxation and relieving stress.
The benefits of Indian head massage include: easing off tension headaches, reducing anxiety and promoting hair growth by stimulating the hair follicles, improving concentration, eliminating muscular tension and restoring joint movement. Massaging the head encourages the supply of oxygen to the brain, which is one of the best ways of reducing stress.
If you suffer from stress or have aches and pains this could be the perfect treatment for you. Get in touch with us to book your appointment today.
HEAD TO TOE TREATMENTS

Our staff are fully registered and qualified to deal with your needs an we also accept all payment types (excluding American Express), for your treatments and product purchases for your convenience. Please note that we have a cancellation policy of 24 hours and it is important that you are aware that refunds cannot be given if you cancel within a 24 hour period.
At Head to Toe we welcome new clients everyday and we love to see you go home much more relaxed and comfortable.