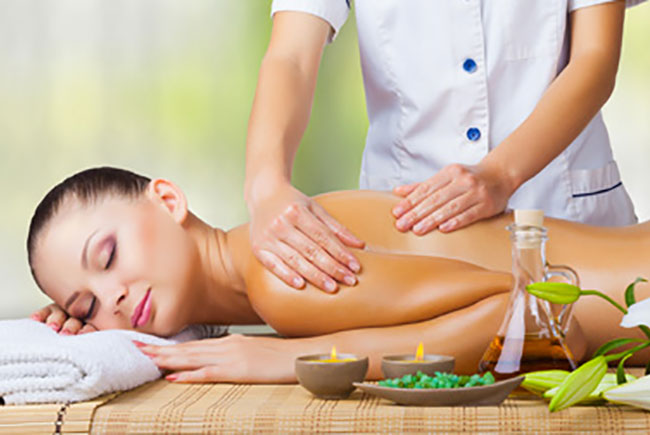 Is a more relaxing massage, more gliding motions done with the hands, more rhythmic and not as heavy.
Swedish Massage is the best-known type of bodywork performed today, one of the primary goals of this massage technique is to relax the entire body. It is also exceptionally beneficial for increasing the level of oxygen in the blood, decreasing muscle toxins, improving circulation and flexibility while easing tension.

Massage system includes long smooth strokes (effleurage), kneading (petrissage) and friction and tapping (tapotement) all of which work to relax tired and aching muscles whilst encouraging the flow of blood and lymph and enhancing skin tone.
A swedish massage can be the perfect treatment for those who need to unwind or de-stress. Get in touch with us today to book your appointment.
HEAD TO TOE TREATMENTS

Our staff are fully registered and qualified to deal with your needs an we also accept all payment types (excluding American Express), for your treatments and product purchases for your convenience. Please note that we have a cancellation policy of 24 hours and it is important that you are aware that refunds cannot be given if you cancel within a 24 hour period.
At Head to Toe we welcome new clients everyday and we love to see you go home much more relaxed and comfortable.